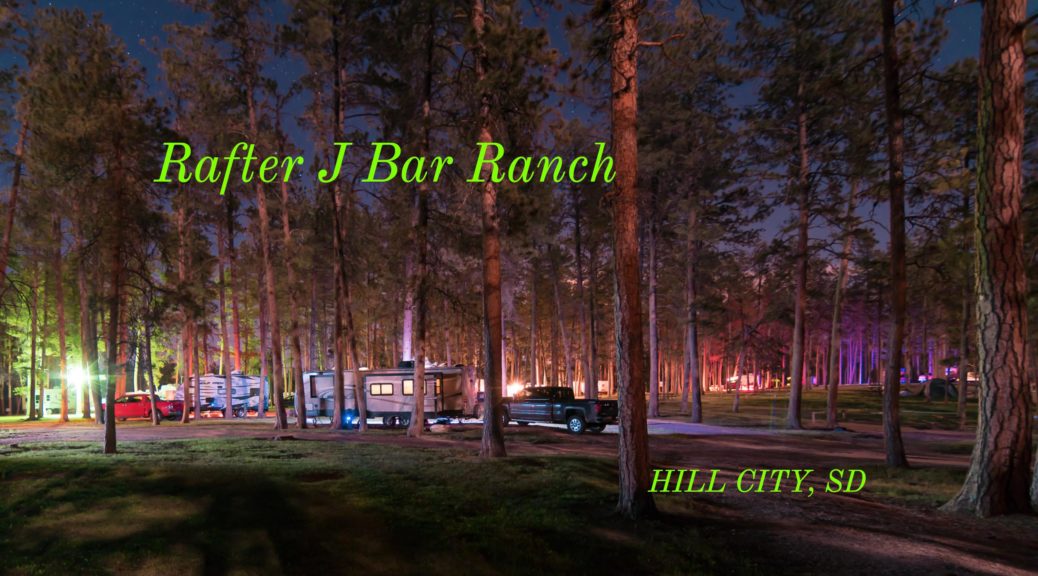 Rafter J Bar Ranch
Rafter J Bar Ranch
While exploring Mount Rushmore and the Black Hills, the Rafter J Bar Ranch served as a great base camp.  The campground is good sized with over 150 sites and several cabins.  Everything is broken up into several loops over what I would estimate is about 70 acres.  So needless to say the campground has a much more open feel and you don't feel all that cramped.  In fact, the sites that we had while staying there were equivalent to many of the federal campground sites that we have stayed in and not what I have grown to expect from a commercial campground.
Each of the various loops has its own personality and determining which one is right for you will be key to enjoying your visit.  I highly suggest that you call and discuss the loops that are available with staff.  After we spoke with them we chose the Ranch Camp loop due to the spacious sites and the shade provided by the trees.
The campground has a nice pool area that was not overly crowded while we were there.  Due to the overall size of the campground, you will want to verify your proximity to the pool.  If being close to the pool is your thing, the Ranch Camp loop is probably not the best choice.  We really enjoyed our time at Rafter J Bar Ranch.  It is easily one of our favorite campgrounds that we have stayed at and I highly recommend you check it out if you are in the area.