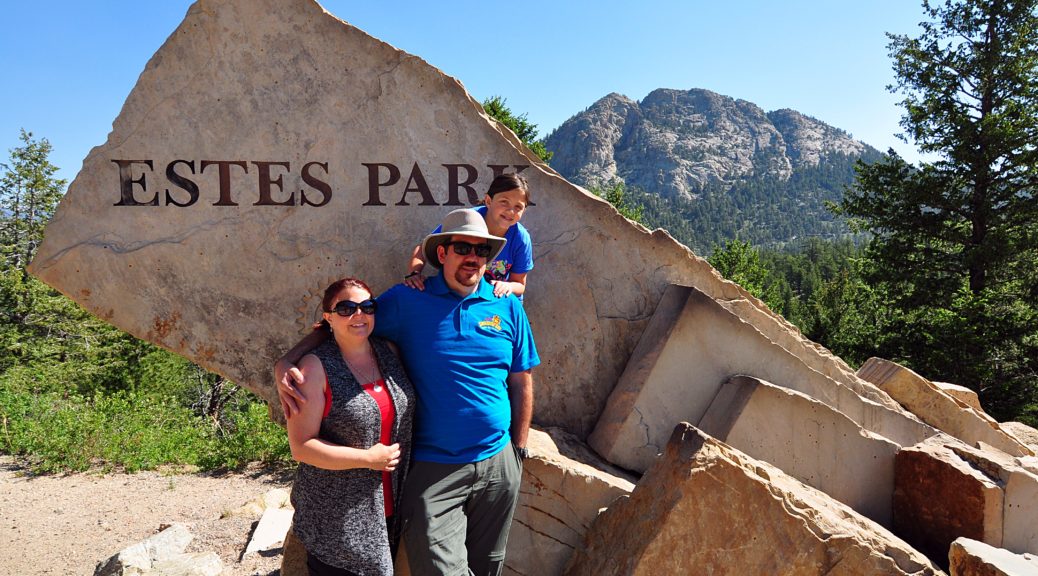 Getting high in Estes Park
Getting high in Estes Park
Our trip planning started with us determining that we were going to go to Rocky Mountain National Park.  As we started to dive into the details we found this great town called Estes Park.  I have already posted about our awesome experience at the Estes Park Medical Center; and it no wonder that in a town like this you would have a great facility like that.
Upon arriving in downtown Estes Park we were greeted by the Estes Valley Farmers Market.  This market runs each Thursday from 8:00 to 1:00 is worth the stop.  We have hit up a several farmers markets over the years, but this one had several products that interested every party in our group, and we all went home with stuff.  The problem we had was that we were not heading back to the RV right after so we were limited as to what we could buy.  After thinking about it, maybe that wasn't such a bad thing as it helped to limit our purchases.  One of the best items we found were the dips from No Double Dipping.  There were so many tasty options it was hard to choose which ones were were going to take home.  The best part, these were just dry mixes that you add sour cream or cream cheese to and you have a fabulous dip.
Estes Park sits at an elevation just about 7500 feet.  But to get a bit of a birds eye view a quick trip on the Ariel Tram will get you up to 8700 feet and provide a great overlook of the area and a peek into Rocky Mountain National Park.  We didn't do it but this would be an awesome place to take your lunch and do a picnic and enjoy the views.  If you didn't eat lunch at the top you can always return to town, hit up some great shops and grab a bite or a brew at many different locations.
Regardless how neat Estes Park is, you couldn't visit the area without spending a little time in Rocky Mountain National Park.  The land for the park was acquired as part of the Louisiana Purchase in 1803 and was dedicated as a National Park in September of 1915. "Rocky" as its affectionately called, played host to over 4.15 million visitors in 2015 making this the third most visited National Park last year.  Estes Park is a great gateway into Rocky providing convenient access to both the Fall River & Beaver Meadows visitor centers.  In just minutes from the city you can be cursing along the famous Trail Ridge Road.  At the highest point, Trail Ridge Road reaches an elevation of 12,183 feet which makes it the highest continuously paved road in the United States.  Near the summit is the Alpine visitor center which sits at a mere elevation of 11,796 feet.  The views along Trail Ridge Road rival those that we saw in Glacier last year and we truly enjoyed the drive on this iconic road.

We loved our time in Estes Park and would highly suggest a visit.  This would also be an awesome place for a couples weekend camping trip.  As for Rocky…  We would like to see more in a future visit but will need to plan accordingly due to the crowds.