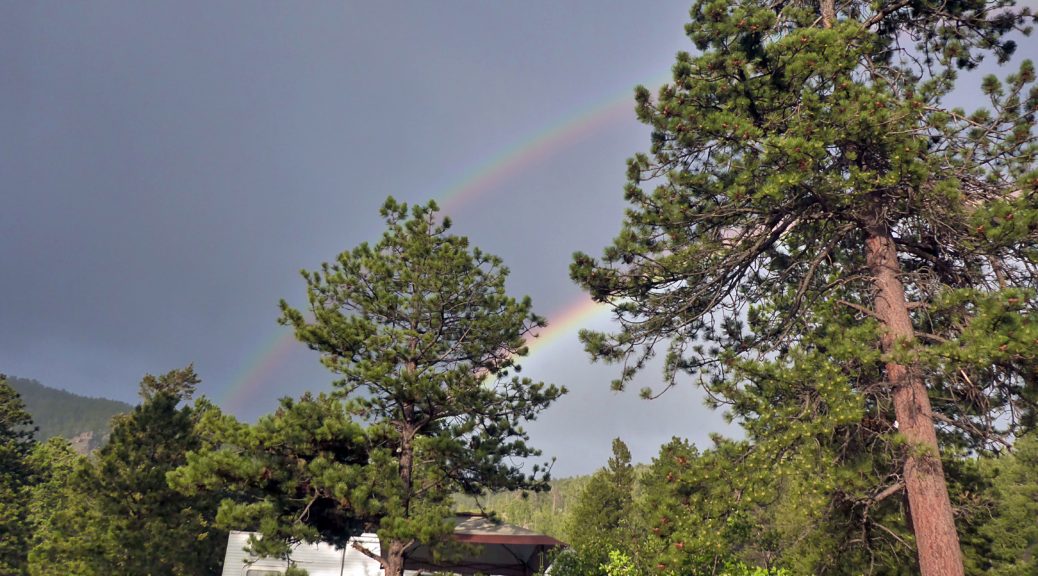 Jellystone of Estes Park
Jellystone of Estes Park
When picking campground in our area we generally tend to favor the ones that allow for more separation between sites and have a tone of trees.  During our trip planning for Rocky Mountain National Park, the best option for us was the Jellystone of Estes Park.  For those that might not know, all the Jellystones are themed around Yogi Bear and tend to cater to the young campers.
We have stayed in several private campgrounds, but this was the first one that really did any activities or had specific activities targeted towards kids.  Each day there were several activities from crafts, to candy bar bingo to outdoor laser tag.  The campground also has some fixed amenities, such as a pool, arcade, mini golf, horseshoes and two playgrounds .
While we might not have taken advantage of every activity, it was nice to know they were there.  The ability to go explore the area and then return for a dip in the pool or cool off with some ice cream from the daily truck that makes the rounds was truly sweet.  We were very happy with our selection in campgrounds and would look to book again at a Jellystone in the future.