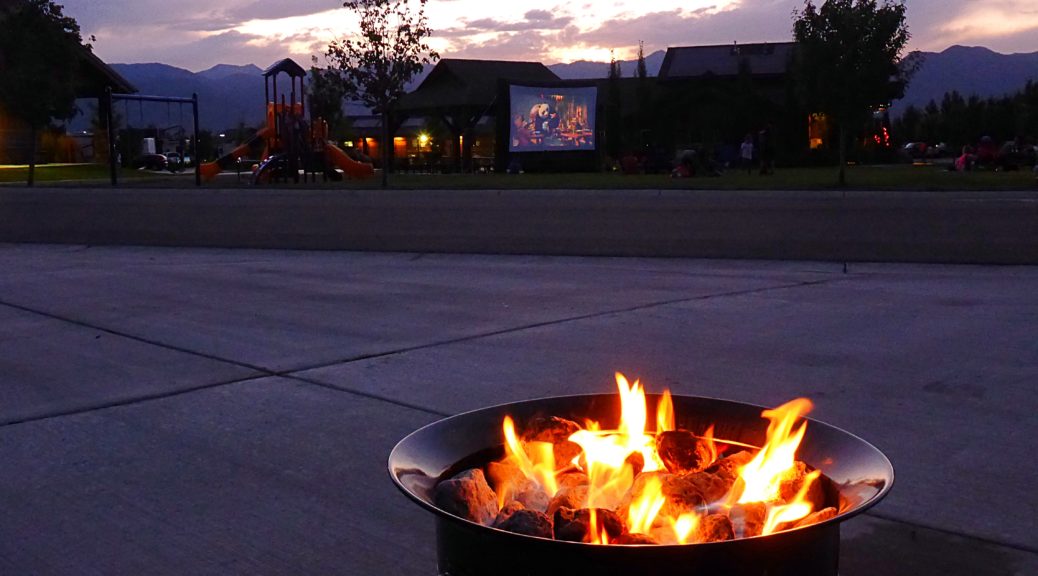 Hanging in Heber, UT
Hanging in Heber, UT
When my brother-in-law said that he wanted to go camping for his birthday I immediately thought of the Mountain Valley RV Resort in Heber Utah.  We stayed here earlier in the year and had a great time.  We all thought that it would be the perfect place for his birthday weekend.
Probably the biggest amenity, or at least the one we used the most was the pool.  The kids were in the pool everyday that we were there and it was even rumored that I got in at one point.  The pool is solar heated so it is not the warmest, but man it feels good on a warm day.  There are several nice tables with umbrellas and lots of chairs allowing us to bring over some snacks and drinks.  The campground also has a good size basketball court and a pickle ball court as well as a small putting green and horseshoe pit.  Inside the main building, they have a nice common area with couches, movies, ping-pong, gym and several other games and things to keep you entertained.
Taylor and I were able to break away from the campground one of the days for some much needed time on the water.  The Provo River runs right through Heber and is a favorite spot for many anglers.  I am convinced however that this is a large conspiracy when it comes to the fish in the river.  Statistics would lead you to believe that there are 3000 fish per mile.  I however, believe this number is published by fly shops so people buy more equipment and flys.  Oh, but it doesn't stop there…  The various guides that work on the river are also in cahoots with the Utah DWR.  When the guides book a client they let the DWR know where they will be.  The DWR then releases fish into that area just before they arrive, virtually guaranteeing a catch, or two or even three.  How do I know this?  Because I have been on the river (the one with 3000 fish per mile) and have caught nothing and seen nothing; again and again and again.  You hire a guide for the day and you land fish after fish after fish.  I believe that a deep rooted conspiracy could be the only explanation!