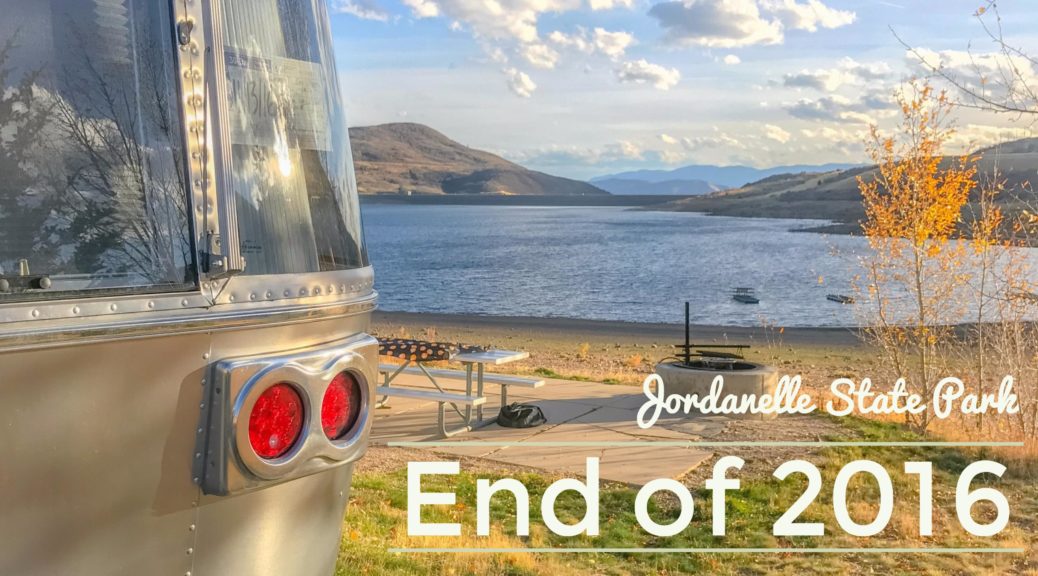 Ending 2016 On A Great Note
Ending 2016 On A Great Note
For our last camping trip of 2016, we decided to visit Jordanelle State Park. I had been traveling all week for work and so we figured it would be a great way to spend some time together.  This time of year, the campground is much quieter and tons less populated.  The lake is largely un-used and the crisp mountain air makes for great sleeping.

At the end of the 2015 season we purchased our new Keystone Hideout trailer and couldn't wait to get out camping in it. Well this year, Ashley's parents upgraded to a 30ft Airstream Classic and like us last year, couldn't wait to get out camping.  So Ashley and Lily joined them on Friday night at Jordanelle to officially break in the new rig.  I joined the crew, early Saturday morning with our Hideout.
The new trailer is quite amazing.  One of the big changes is the included Alde heating system.  The radiant heat that this system provides is truly silent and very comfortable.  It can get quite warm (just ask Ash) but its overall the system is quite amazing.  The Airstream Classic is an obvious step up and I hope they will have many great adventures in it.  I know that they are planning to attend a rally in the first part of 2017 and then will be meeting up with us in California.
The clouds were being quite cool, so I continued playing with video a bit and captured several time lapses.  The video below is mostly time lapse clips and starts with my arrival at the campground.