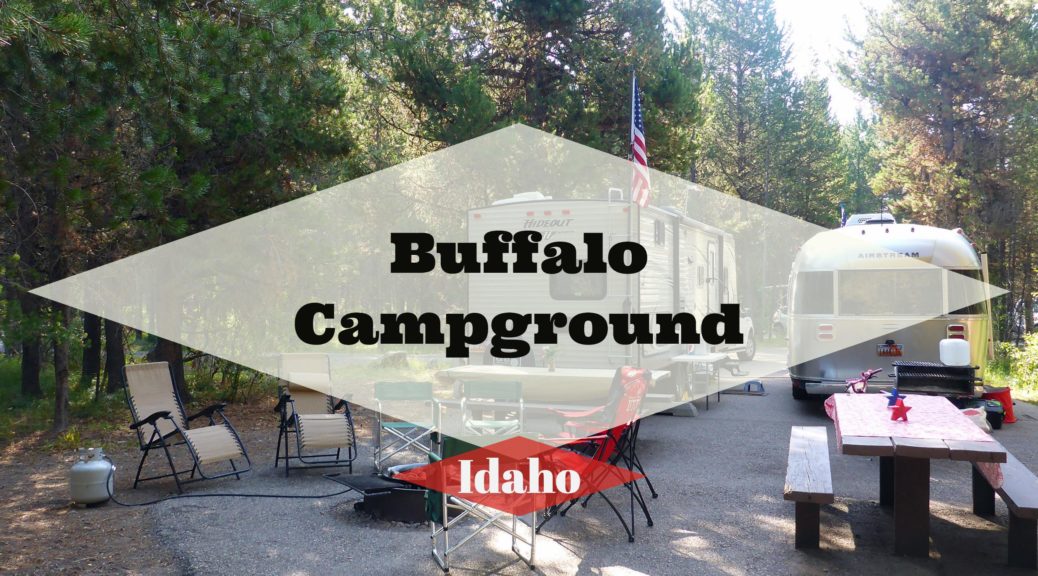 Campground of the Week Episode 51
Campground of the Week Episode 51
In Episode 51 of the Campground of the Week Podcast, we reviewed the Buffalo Campground in Island Park, Idaho.  We have been to this campground several times and have really enjoyed every visit.  Ashley recently gave it the official title of "Our Happy Place."  You can read all of our blog posts about this great area HERE.
Episode 51 is available on iTunes and if you need some help, Click Here for some guidance.
You can listen to the episode right here, by pressing the Play button below:
Notes from the podcast episode with links at the bottom.
Location of Campground:
30 Minutes South West of the West gate of Yellowstone National Park
1.5 Hours North of Idaho Falls, ID
Not to be confused with the "Buffalo Run" private campground in Island Park or the "Buffalo Campground" in Colorado
Type of Campground:
Public (Federal)
Season: May – September
Size of the Campground:
Price Range and Ease of Booking:
Prices

$15 – A,B,D,F,G Loops
$20 – C Loop (Electric)
$40 – C Loop (Electric Double)
$80-160 – E Loop (Group)

Booking

Recreation.gov (Reserve America)

B & F loops and C1-12 (50 total)
All others are first come first serve

This is a popular place we book several months in advance as we want power.
Site Details:
Mix of pull through and back-in sites
Sites are good sized and spaced far apart
Lots of trees provide a good canopy but might be rough for solar
Roads and driveways are paved
Firing and Table
Overall feel of the campground:
Dense forest of lodgepole pines
Located along the Buffalo River

Said to have good fishing but I am not sure about that
Best used for float tubes

Bear & Wildlife country
Amenities:
Potable Water
Flush Toilets
Trash
WiFi / Cell strength:
No WiFi
Version is about 3 bars
Activities:
No coordinated campground activities (see Regional Highlights)
Insider Details:
Double sites do NOT have double utility poles
Gray dumps are located in the campground but are about 3 feet off the ground
Free Idaho run dump station south end of town 5.5 miles from the campground

Look for Historical Site signs and it on the West side of the road
Nobody's Perfect:
More reservable sites
More electric would be awesome
Regional Highlights:
Activities

West Yellowstone & Yellowstone National Park
Mesa Falls Scenic Byway

Food