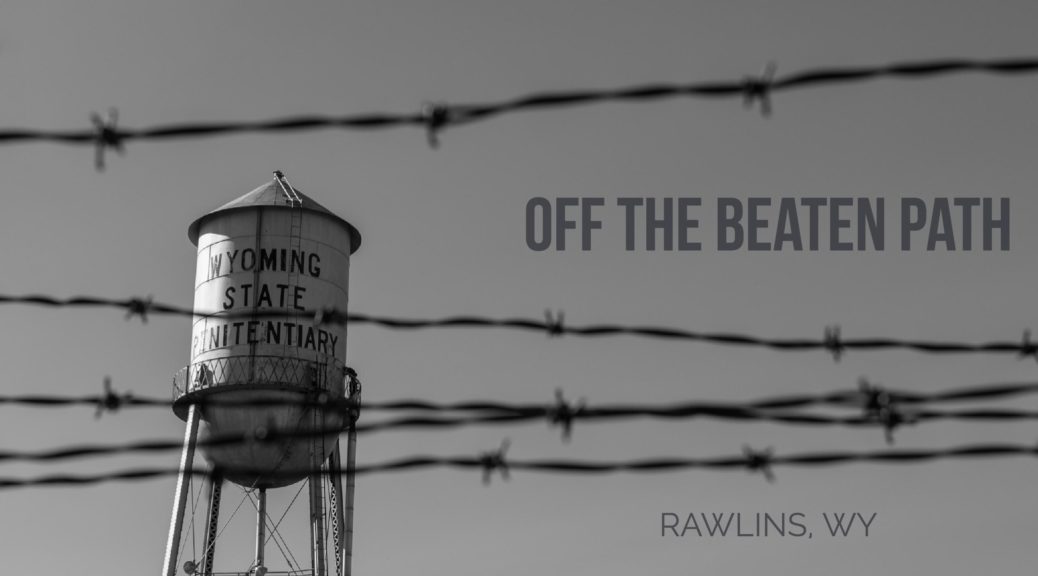 Off the Beaten Path
Off the Beaten Path
In our recent trip to South Dakota, we stopped overnight at the Red Desert Rose campground in Rawlins, Wyoming.  The campground was about half way along our route and we all figured it would be a good place to hang our hats for the night.  The Red Desert Rose is not much to look at but had a nice, but dated, playground and a large dog run.  The roads were all dirt/gravel and there was not a tree in sight.  That being said the sites were level, the water was flowing and the power was clean.
Once we arrived and got setup we decided to head into town to kill some time.  While driving around I spotted a very odd looking wall.  It looked like an old prison wall and when I mentioned it everybody wanted to turn around and check it out.  Much to our delight, it was an old penitentiary and it had a museum that was actually open.  We were able to go in and see several displays about the facility, the people that were incarcerated there, the crimes they committed and the various contraband they confiscated.
The Wyoming Frontier Prison was completed in 1888 and officially opened in 1901.  Up until it closed in 1981, the prison produced everything from brooms and shirts, to blankets for soldiers in World War II to Wyoming license plates.  They do offer tours of the cell block area but they had already completed those for the day by the time we got there.  This ended up being a great find that we totally didn't expect.  So if you ever find yourself in Rawlins, make a point to stop by the Wyoming Frontier Prison and take a tour.