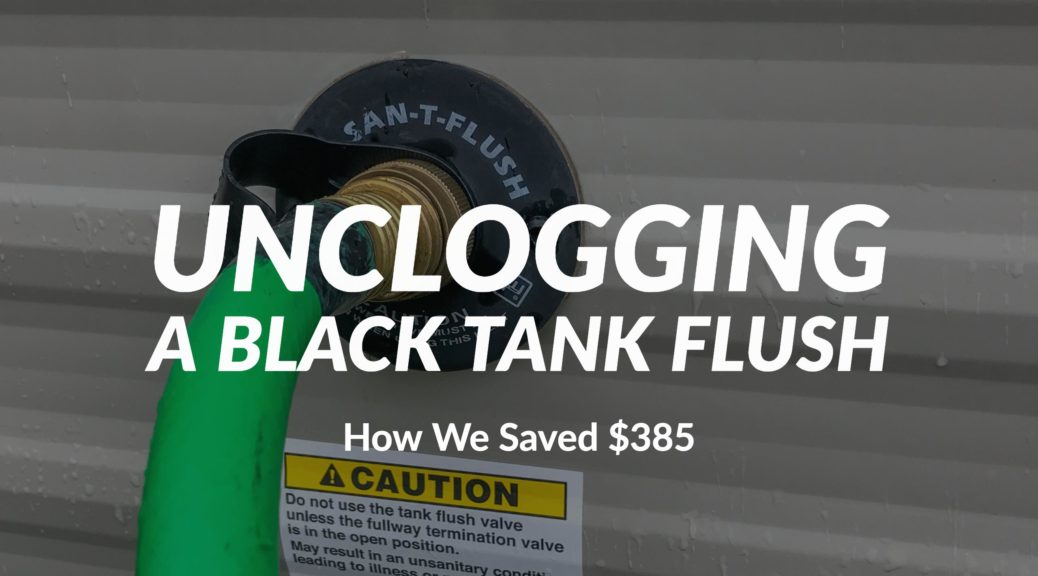 Unclogging A Black Tank Flush
Unclogging A Black Tank Flush
A few trips back we started having issues with our Black Tank Flush system that came with our trailer. Normally when we would attach a hose, water would spray into the black tank. This was very handy for cleaning and to help add water to the tank before or after dumping. But what was happening is that the line would essentially pressurize and no water would go into the black tank. This was obviously disappointing and I started troubleshooting what the issue could be.
Under the sink in the bathroom, there is a check-valve that prevents the water from flowing backward and there was a lot of post on the internet about that being the issue. Unfortunately for us, it wasn't. I started to suspect that the actual nozzle was clogged on the inside of the tank. I watched a video from Love Your RV where he had a similar problem and had to remove the nozzle and clean it. Being a bit nervous about dealing that close to the black tank I decided to call my dealership and talk to the service team. When I called and explained the problem they estimated that worst case we would be looking at $400 for parts and labor. Right before we hung up, the service guys suggested I try out a product that they have had a lot of luck with.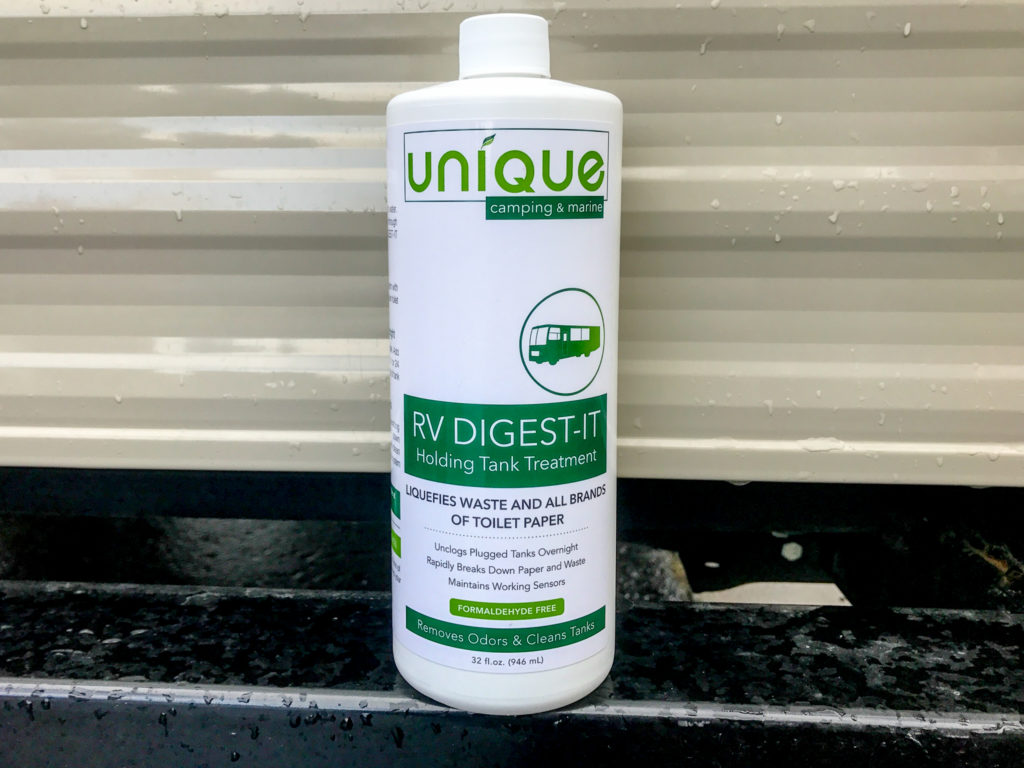 He suggested I try RV Digest-It by Unique. I had never heard of the product before and have already tried several of the more popular drop-in treatments. I figured for $15 I would give it a shot but I didn't have high hopes for it. I put 4 oz of RV Digest-It into the black tank and filled it all the way up and let it sit for 24 hours. I then went to the dump station and dumped the tank and tried the flush. I was very pleased to find that it worked again. A very special thanks to the service and parts team over at Motor Sportsland who recommended this product, shared some customer success stories of it and saved me $385.
So needless to say, will we be changing our treatment of choice and using RV Digest-It as our holding tank treatment fo choice going forward…