No Campfires Allowed
No Campfires Allowed
For almost two years now we have been enjoying the smoke-free lifestyle. No, I am not talking about cancer sticks, I am talking about our conversion to a gas firepit. At first, we were a bit reluctant to make the conversion but now, we wouldn't consider any other way.
Advantages
No smoke
No stinky clothes
Can be placed anywhere in your campsite
Instant on and off
No buying, hauling or splitting wood
More time to enjoy as you don't have to tend it
Can often be used where traditional campfires aren't allowed
Disadvantages
Don't get that "campfire" smell in the air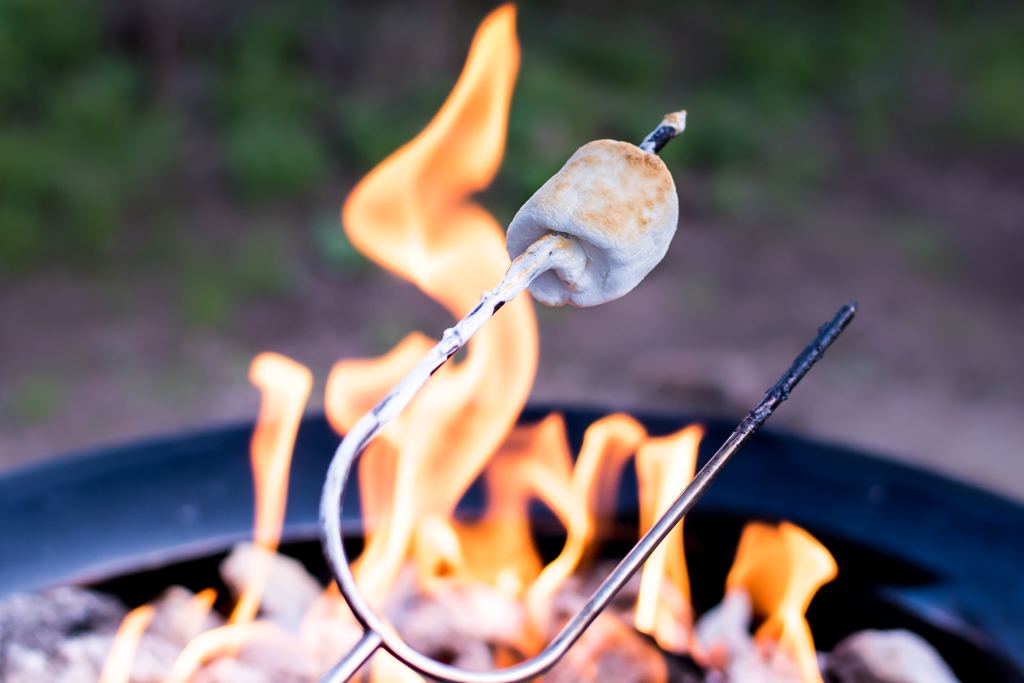 There are many different gas campfires on the market and there are pros and cons for each of them. Personally, we purchased the Outland Mega Firebowl 883, which we found at Costco for under $100. When its time for a fire, we decide where to put the pit, turn on the gas and light the match. That's it. No fuss, no muss, and no smoke! There isn't a bad (smokey) seat in the house and nobody has to do anything to keep it going. If there is an established fire ring in our site, we will often put our gas pit in the established one, but occasionally it is more convenient for it to be in another location. You should check with your individual campground, Camp Host or the local Ranger's office to make sure you are aware of any restrictions.
Another cool benefit is that when its time for Lily to head to bed, we simply shut it off and get her all settled for the night. Then the two of us can head back outside and start the fire back up again and enjoy the night.