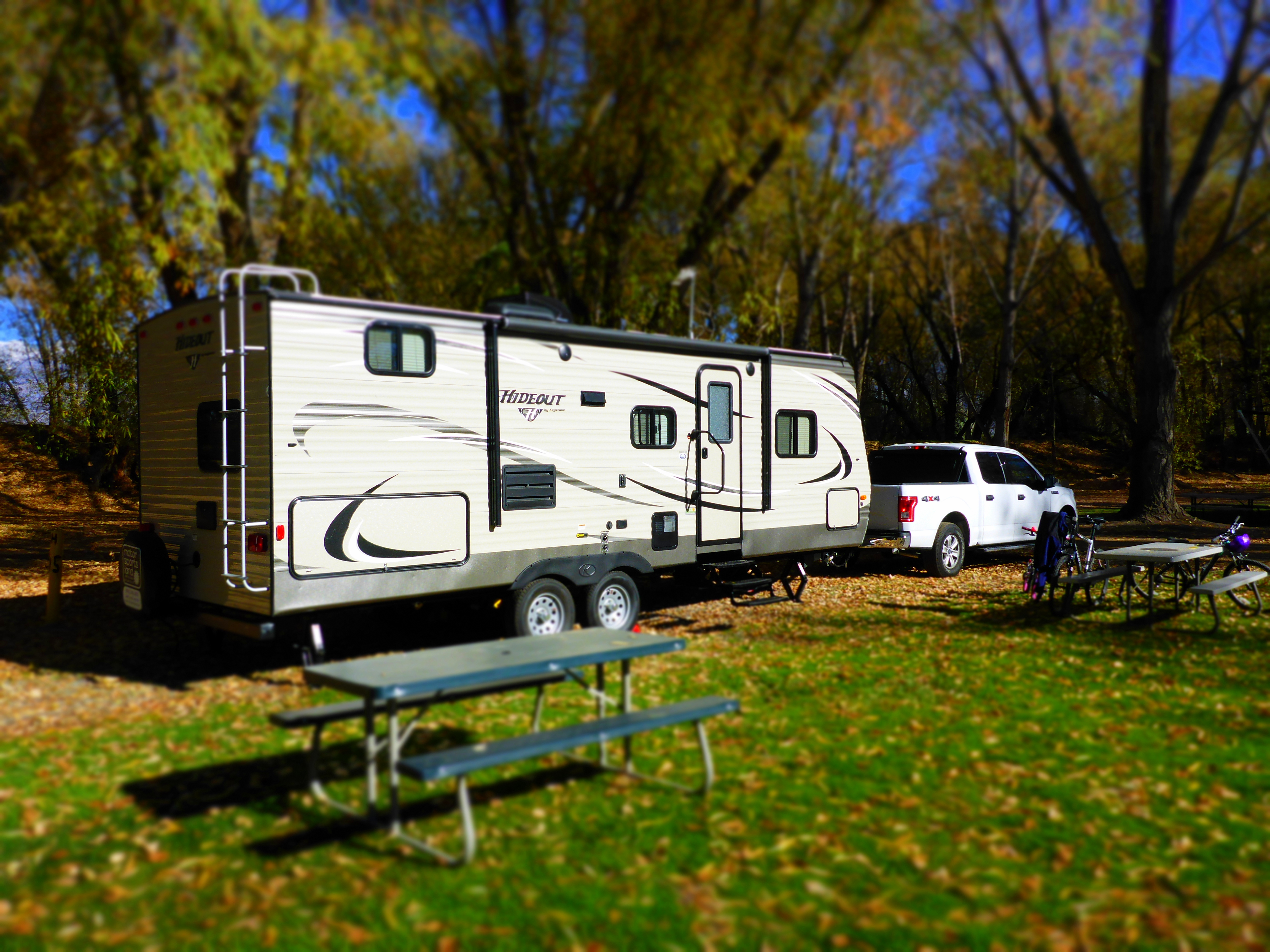 Ending the season with Lakeside RV Campground
Ending the season with Lakeside RV Campground
As we round the corner into November it becomes clear that the end of the RV season is upon us.  We have been fortunate this year to have been able to use the RV for a solid 9 month stretch.  But the time has finally come to winterize and put our baby to bed for the winter, but not before one last overnight trip.  We were trying to decide between Antelope Island State Park and Utah Lake State Park and decided that we hadn't been to Utah Lake this year and decided to head south for the night.  Opting to not make any reservations just in case the weather didn't cooperate, we were excited when Saturday was looking like a very nice day.  We headed out and made the short drive to the park.  Upon arrival we saw the dreaded "Campground Closed" sign… This campground shows as open online and is typically open year round so we were a bit thrown by the sign.  We decided to stay at another campground that is just outside the entrance to the State park called Lakeside RV Campground.
The office staff was really friendly and more than willing to get us a space.  They even accommodated our request to be near a fire-pit but to not have full hookups.  Upon arriving Lily quickly noticed the playground and requested that we head over the second we had camp setup, which we did.  The playground could use some updating but since they had swings, Lily was all set.
After swinging for a bit we decided to ride our bikes around the campground a bit and to check out the "scenic trail" that bordered along the Provo River.  The trail was totally tree wrapped and the ground was covered in leaves (like most of the campground).  With crisp air on our face and crunching leaves under our feet, it is hard to deny that the end of the season is here.  After we made dinner we headed out to the fire-pit for one last fire of the season.  The three of us sat around and reminisced about our travels this year and tried to decide on a favorite.  After a bit of discussion we all agreed that Dinosaur National Monument was our favorite this season.  This was a bit of a surprise to me but we all agreed that it was at the top of our list.  Our favorite hike of the season was Avalanche Lake in Glacier National Park.  This hike is the longest one we have done as a family (5 miles) and one that we were prepping for leading up to our glacier trip.
So with the conclusion of the 2015 season it is now time to start the planning for our 2016 adventures.  Those who know me know that I enjoy planning, in fact it has been a large part of my job for a long time.  So now its all about limiting our scope and starting to nail down a few key details.