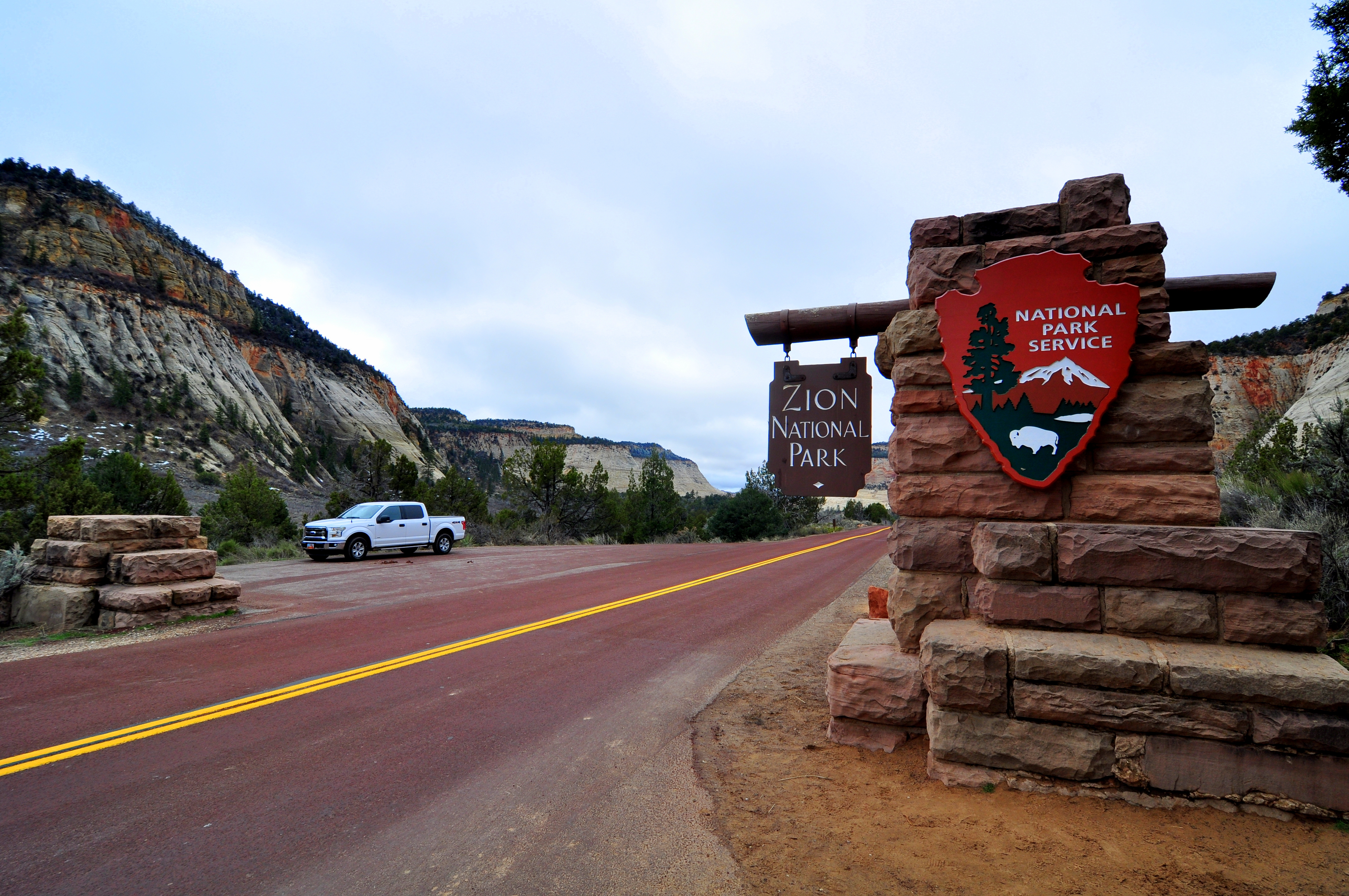 Zion River Resort
Zion River Resort
Usually around February we start to get a bit antsy and really start to figure out a way to get out of dodge for a weekend.  The easy thing for us is a weekend in Vegas.  As we started talking about going, neither one of us were terribly excited.  This caused us to start considering other options.  It wasn't long and we were discussing several camping options and decided to head down to Zions National Park for a couples weekend away.
Usually when going to a national park we try to actually camp in the park.  However, when I started researching, I really wasn't impressed with the campgrounds in Zions.  However down the road a bit is the Zions River Resort and it seemed to be a great option.  We haven't camped in many private campgrounds but based on all the review and checking this campground out on google maps (satellite view) we thought we would give it a go.
We pulled in at about 2 in the afternoon and registration was quick and easy (we had reservations).  They gave us a map and we were able to find our site without any issues.  The site was a concrete driveway with grass outside the trailer door and then pea gravel around the fireplace.  There were also two nice trees on the site that would provide good shade in the summer time.  We were quire impressed with the campground and it was obvious that things are looked after.  In the evening we saw one of the camp managers doing rounds checking on everything.  He probably passed our site a dozen times that night.  There was a reasonable population of kids all out having a good time, and some adults living it up, but come 10pm it was totally quiet.  The park wifi was very usable.  I probably wouldn't count on it for Netflix but a small YouTube clip or some email was very doable.  This was nice as we had no Verizon cell service in the campground.  The campground also had a nice pool and hot tub area, a great store and a game room.  Overall this campground was a bit of an eye opener for us.
On Saturday we headed over to Zions National Park with the intent on doing some hiking.  On our way there we stopped at a small ghost town in Gafton.  It was quite interesting to see the building that were there and the local cemetery.  The best part was getting off the main road for a bit and diving into a little history about the small town.  After Gafton, it was on to the park.  Typically starting April 1, a good section of the park is only accessible via shuttles (no personal vehicles).  Being that we were here on March 12th, I didn't plan on taking the shuttle and so I didnt bring anything for my motion sickness.  As luck would have it, they started shuttle only service that morning.  Talking to some locals in town they said that they started early this year due to the larger number of people that they have been seeing.  I guess that is a great thing for the National Park, but put a bit of a damper on our plans.  We decided to take the drive along the Zions Mount Carmel Highway to the east side of the park.  Ashley couldn't recall every being in the park before so this ended up being a nice relaxing drive with some great views (exactly what we had intended for this weekend).
By the time we got back from the drive it was well past lunch time and the crowds at Oscars Cafe had died down, so we decided to grab a bite.  We both had burgers with sweet potato fries and they were awesome.  Their saying at Oscars is that if your hungry it isn't their fault, and they aren't kidding.  We next decided to walk around some of the shops in Springdale and pick up a few gifts for some family members.  All in all it was a very relaxing weekend and a great start to our 2016 camping season.