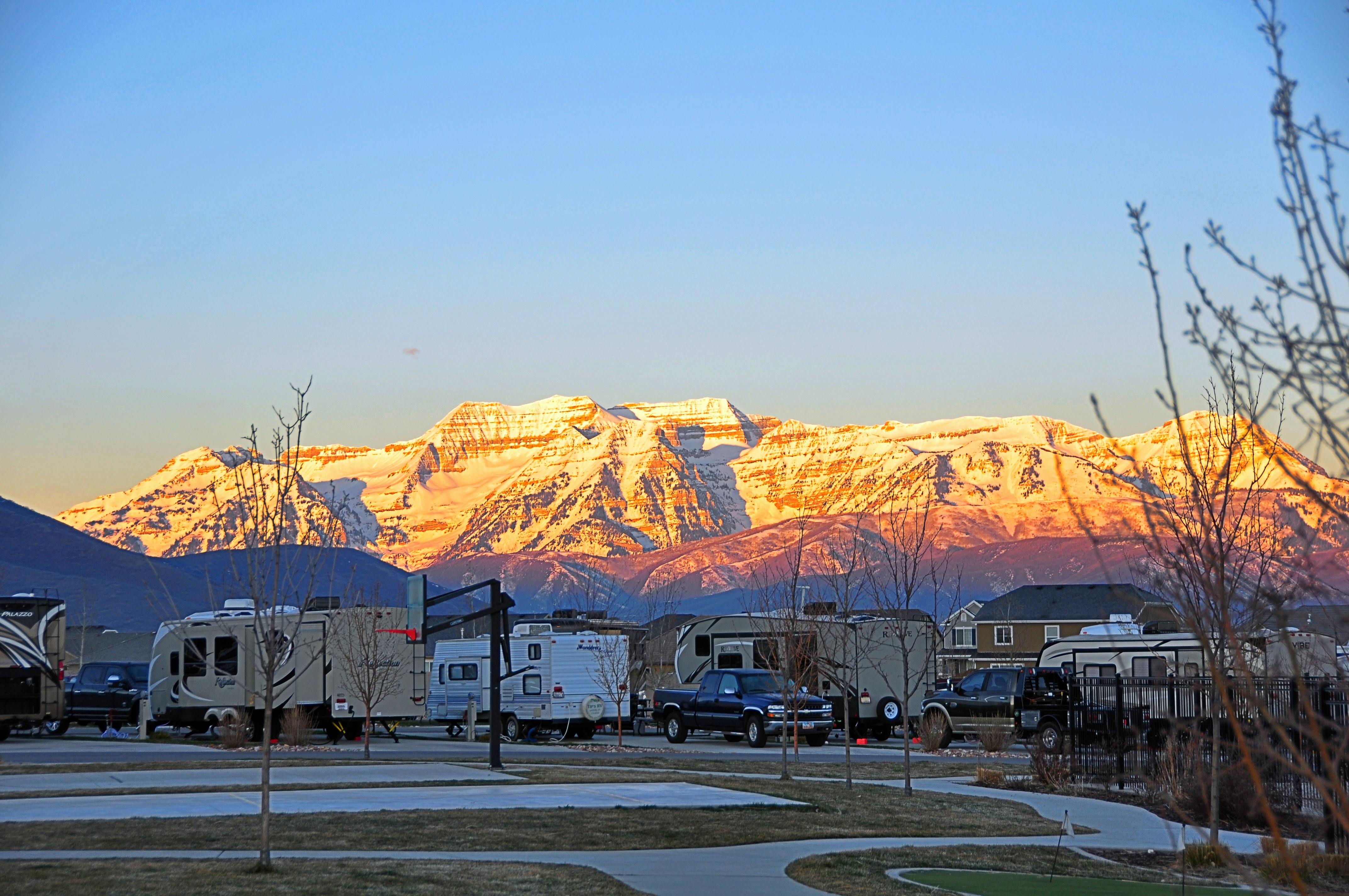 Starting Spring at Mountain Valley RV Resort
Starting Spring at Mountain Valley RV Resort
When we told Lily that we were doing a "Date Camp" in mid March she immediately ask "why don't you want your daughter to come?"  So it was only fair for us to do an early spring camping trip with her and we decided to head up to the Mountain Valley RV Resort in Heber, Utah.
Lily has come to know that private campgrounds have things like pools and she was very excited when we told her where we were headed.  We also explained to her that there were no individual firepits and just a central one that everybody would use.  That seemed to resonate with her as she started to ask about other kids being at the firepit.
Upon our arrival I thought we were going to have a nuclear meltdown when we walked into the lobby and saw the cover on the pool.  Lily about lost it.  But just before full meltdown a kid ran by the window in a bathing suit and she immediately jumped to her feet as she knew there was still hope.  Sure enough the pool was closed but the hot tub was open and kids were welcome to use it, thank goodness!.
One we arrived at our site, Lily was off to take the dog for a walk and to play at the playground.  She quickly made some friends and after while came back to tell us about them.  I was very impressed with the information she had.  She knew that the family was in a Voltage 5th wheel, were full-timers, had been at the campground for a month and were staying for an additional 2 months.  I guess with all my RV research and work that she has picked up a few things to ask people when she meets them 🙂
As we were getting setup another neighbor came over to ask me about our rig.  He has the same model (different floorpan) from a previous year and was curious about the updates and changes.  The next night I noticed that the neighbor was cooking in some dutch ovens.  Having recently started working with mine, I thought I would go over and see what he was making.  We chatted for a bit about dutch oven cooking and then I headed back to our site to make some burgers.  After we had finished up our dinner the neighbor came over with a bowl of the cobbler he was making in one of his ovens.  This was very nice of him and the cobbler was quite good.  It is fairly common to share Dutch Oven food with others but I really didn't expect him to come over.
I think what we have learned is that campground culture at private campgrounds is a bit different than that at public campgrounds.  Not that one is better than the other but there are differences.  In public campgrounds, you tend to be spaced out a bit more and people tend to keep to themselves.  With private campgrounds, you are much closer together and people tend to be more social.  In our short stay at the Mountain Valley RV Resort, we meet several people and families.  I am fairly convinced that if we were at a public campground we would not have had any of these type of interactions.
So which is better?  I think it depends on the day.  Sometimes we want to get away and don't want to deal with other people.  However some weekends, it is great to be a bit social and interact with others.