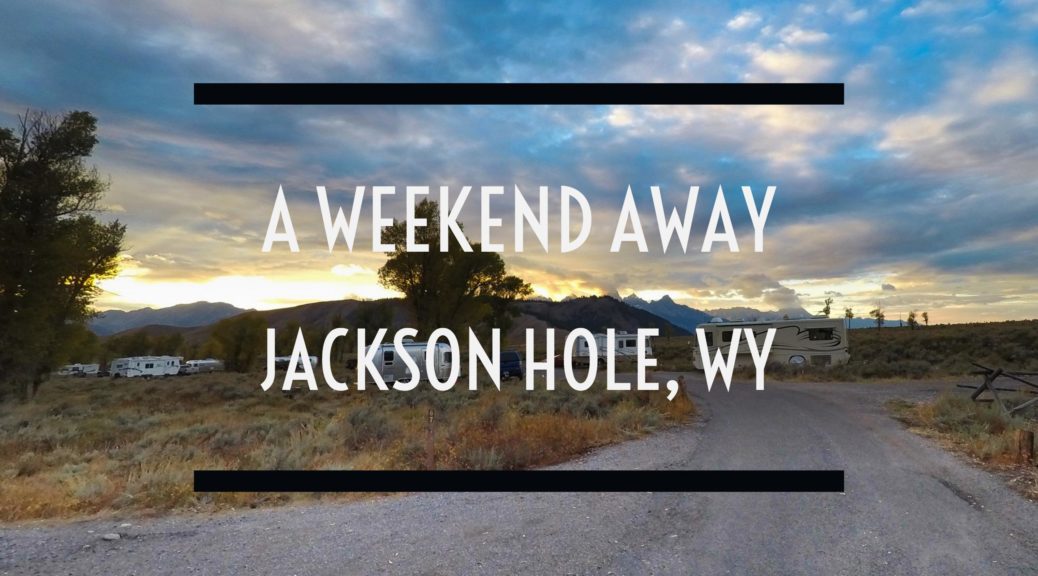 A Weekend Away In Jackson Hole
A Weekend Away In Jackson Hole
As the end of the 2016 camping season draws near, Ashley and I decided that we needed another trip for jus the two of us.  At the beginning of 2016 we had a great time going to Zion National Park (just the two of us) and we thought we would head up to Jackson Hole and Grand Teton National Park.  The last time we visited the area was in 2014 on our way home from Yellowstone.  After that trip, both Ashley and I commented that we wanted to return and spend more time in the area.
As it turned out, we timed the trip just right as the leaves in the area were changing.  This made an already impressive landscape even more impressive.  The temperatures were in the upper 60s during the days and lows were dipping into the 30s.  The staff at the Gros Ventre campground were very friendly and took extra time to help get us a site that would be good for us.  It turned out that we were camped in the same loop as Sean and Kristy of the wold famous Long Long Honeymoon (loloho).  We didn't get a chance to actually speak with them, but seeing the rig and Seemore had us star struck enough.
While in Jackson we played tourist, bouncing in and out of the shops near the main square and were able to hit up a few local restaurants.  Our favorite restaurant was Cafe Genevieve, which offered up some interesting dishes that were quite yummy.  We especially liked the 'Pig Candy' appetizer.
Of course you cant come to this area and not visit Grand Teton National Park.  We were able to do a few scenic drives while there including Signal Mountain, Jenny Lake and Moose Wilson.  We were able to see several moose during our trip and got really close to a fox that was passing by at one of the visitor centers.  The highlight for me was seeing a black bear along the moose wilson road.  Talking with Rangers, this is a very common occurrence and I remember last time we were here the road was closed due to Grizzly activity.