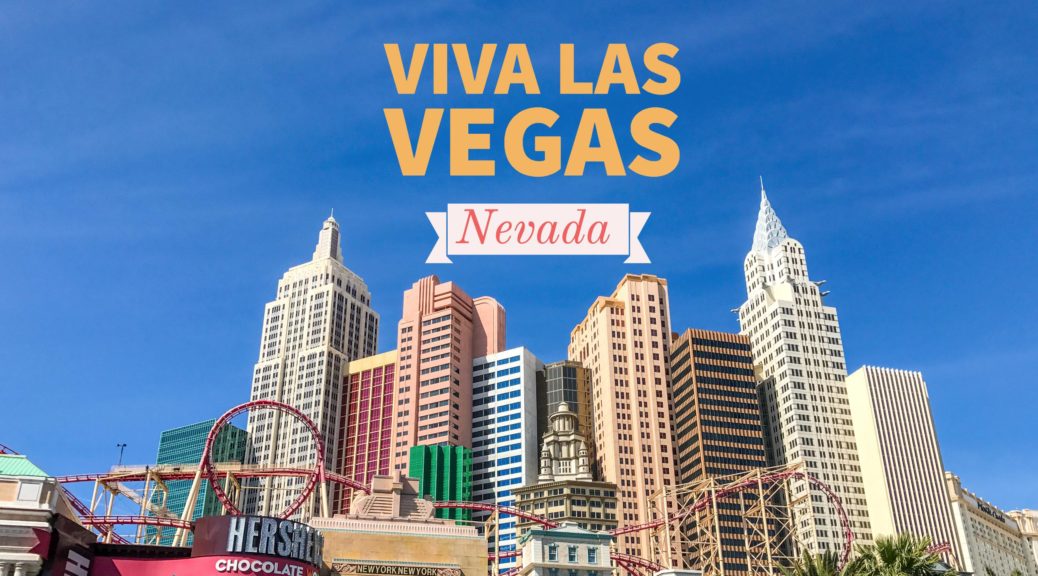 Viva Las Vegas
Viva Las Vegas
Its not uncommon for Ash and I to visit Las Vegas as a quick weekend getaway in the March timeframe.  Since we were going to Disneyland in March, we decided that Vegas would be a great place to stop and give us an opportunity to show Lily.  This would also be our first time camping in Vegas, so we started searching for places and checking what shows would be there during our dates.
After a quick search on Campendium, it looked like the Oasis RV Park Las Vegas would be our weekend home.  The Oasis is a large resort with about 700 sites and is located just off Las Vegas Blvd but about 5 miles South of the South end of the strip.  This is actually a really convenient location as there is a gas station close by and also a full grocery store and many shops and restaurants.  The resort itself is quite nice and has two pools and a hot tub.  They also have a gym, horseshoe pits and bocce ball courts.  There are several "dog runs" that are more of small fenced off areas for the dogs to do their business.  The park claims to be dog friendly but there are many signs about not letting your dogs on the grass areas.  Overall, we felt this was a good place to stay and would easily stay here again.
Our first night in Vegas we decided to drive the strip so Lily could see all the amazing hotels and lights.  She was really impressed with the volcano eruption at the Mirage.  We didn't spend much time walking around but did hit a few, kid friendly, places like Hershey's Chocolate World and M&M's World.  We were also able to catch the Mat Franco show.  He was the the Season 9 (2014) winner of Americas Got Talent and Lily has wanted to see him since she saw him win.  He did several similar tricks to the ones from the show; which was cool to see.  We all really enjoyed seeing him and I truly felt that it was the best magic show I have ever seen and would recommend checking it out if you can.